Bistro area
Our Inventives need different environments to be creative. A bistro environment mimics a coffee shop which is a great place to have small group meetings.
Our Central Lounge
Our flat screen keeps us up to date with the latest business news and comes in handy for super bowl parties. When you need downtime, this spot fills the bill.
Main Conference Room
When we need to have larger meetings to brainstorm new ideas or work through business concepts, this room has the right vibe.
Prototyping Lab
We have lots of cool power tools that are great for building prototypes or your finished product. Just bring your ideas.
Quotes Abound
We have quotes around the office that many of our Inventives selected as well as supporters of the Lab. Got any good ones? Please share them with us!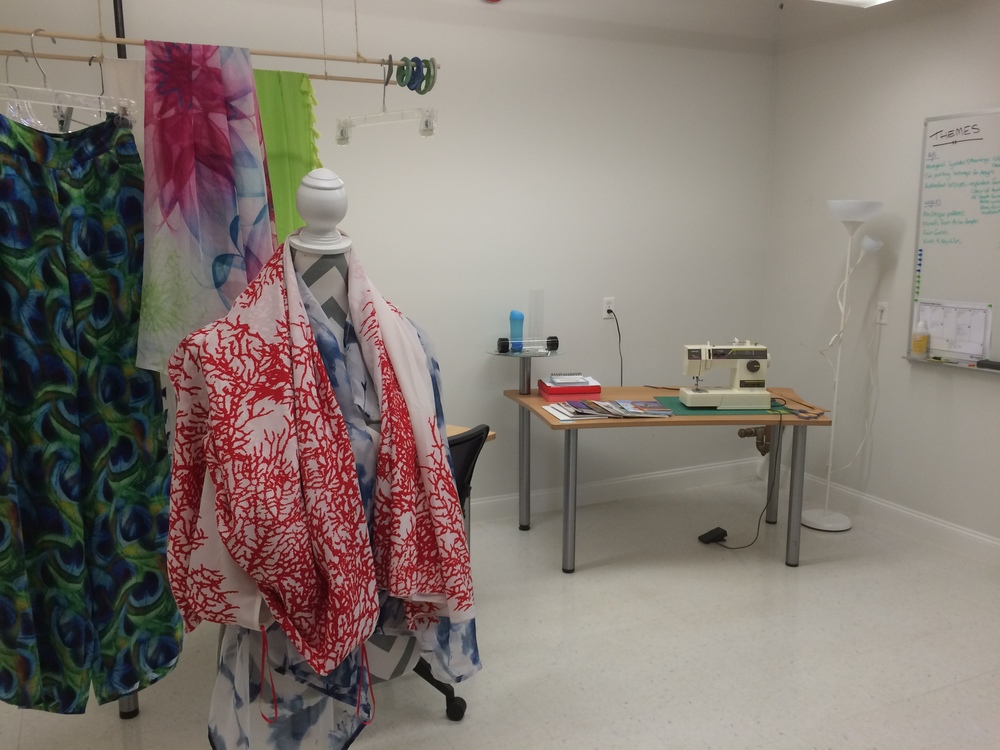 Fashion Lab
Our Inventives get involved in all types of businesses - don't let the our name make you think that we are only techies. We do fashion, write books, compose music, build things, write code - wherever people's passions take them. We can reconfigure the labs in our facility as needed.
3D Printer Lab
Our 3D printer is in process but it needs some parts to be printed by a 3D printer. Very Escher...
Main Kitchen Area
A gathering place for great food and great conversations.
Design and Gaming Room
We built over-clocked gaming PC's to be used for de-stressing and socializing. Finding the balance between work and play is something that happens right here at the Lab.
Indoor Campfire
Sometimes you need an area to unwind or have a chat around the fire. Many books have been read here!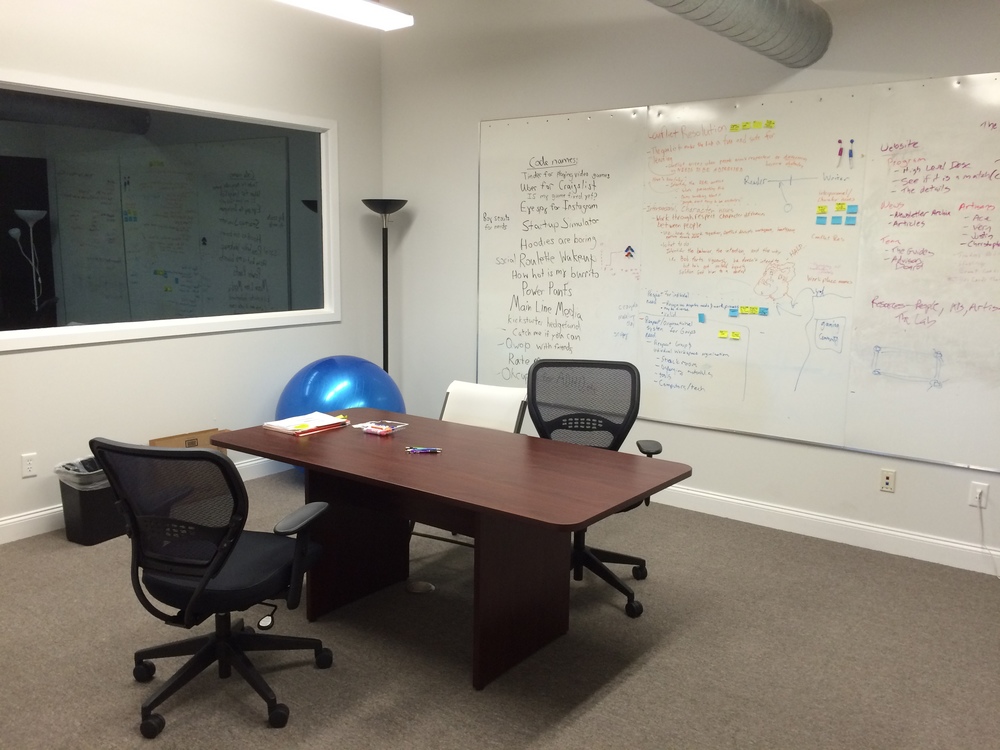 Small Breakout Room
This room is useful for small team meetings and brainstorming. It has floor to ceiling whiteboards and even a magnetic chalkboard.
Creative Meals
We provide optional meal plans to keep all the attendees with good brain food. And, some of our Inventives like to cook...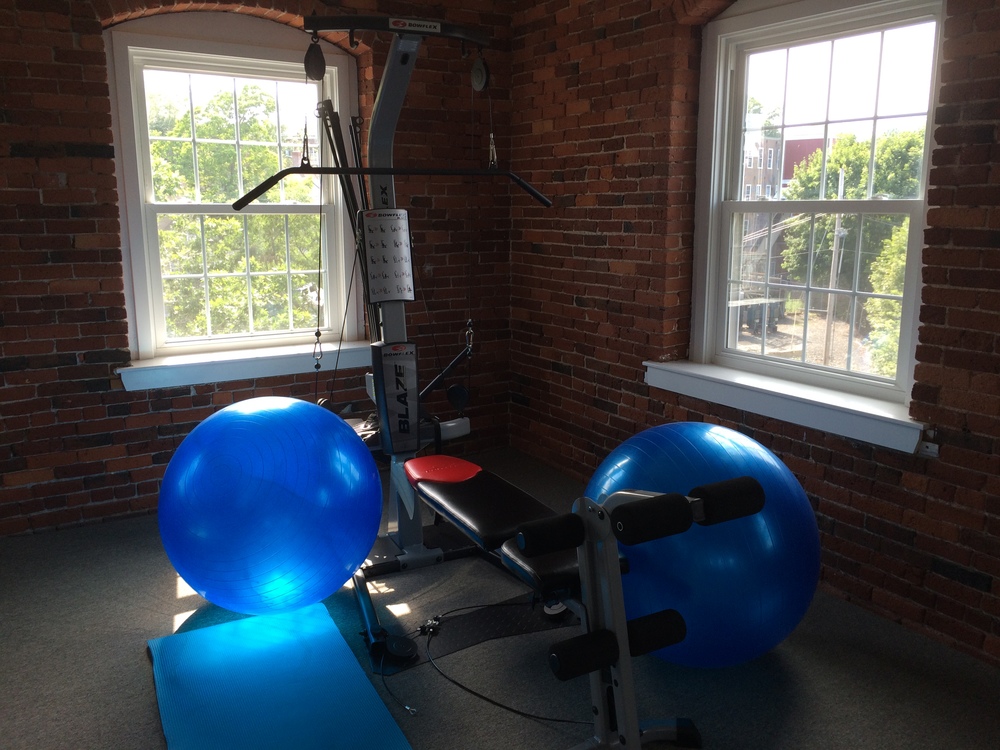 Workouts Encouraged!
Everyone here thinks and learns differently and an exercised mind is the best mind.
2nd Kitchen Area
We have two kitchens that provide us ample room for expansion.
Coffee Service
Yep - coffee is a necessity for some. And we have lots of it.
Fright Elevator (pun intended)
We have a giant freight elevator to move things in and out of our facility. We call it the "Tower of Terror". Note the color.
Our amazing mill building!
We are in the penthouse on the top floor!